Dental Implants in the West Village
---
West 10th Dental provides dental implants in NYC. Call 212-982-5883 to learn more and schedule your appointment.
Strong, stable, and durable, dental implants have become the gold standard to replace missing teeth. They restore virtually all of the original bite strength, and they replace tooth roots, reversing the jawbone loss that is inevitable for denture wearers.
Of course, like any other dental procedure, dental implants are not the best choice for everyone. In general, though, most people can become good candidates for the procedure. If you have any underlying medical conditions such as diabetes or high blood pressure, those must be well-controlled before we begin. If you need other dental care such as a root canal or a filling, that must be performed before we can place implants. If you have severe jawbone loss, you may need bone grafting to give you enough strong bone to accept implants. We will carefully assess your health and let you know what needs to happen before dental implant surgery.
---
Single Tooth Dental Implants
---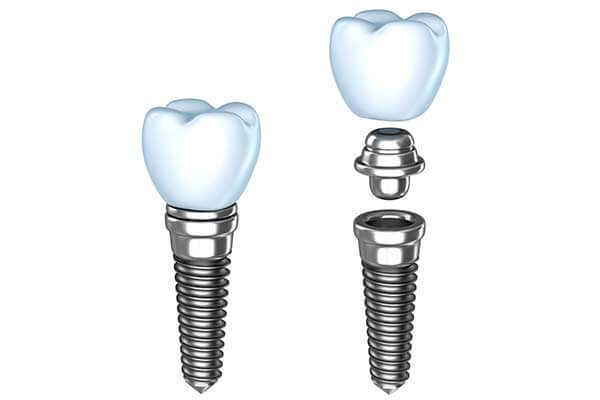 ---
One dental implant can support a single crown. In this minor surgical procedure, we will insert a small sliver of biocompatible titanium into your jawbone and top it with a cover screw or a healing cap. After several weeks of healing, when it is fused with the bone, we remove the screw or cap and use an abutment to attach the implant to a custom-made crown.
---
Implant Supported Bridges
---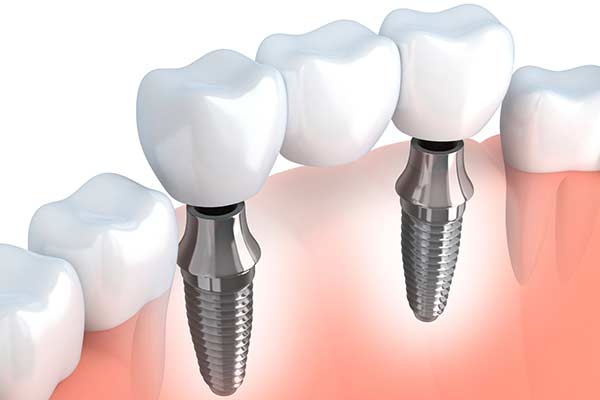 ---
If you are missing three or more teeth in a row, we can replace them with a bridge that is anchored at each end with a dental implant. This protects the natural teeth and creates a highly aesthetic and functional restoration.
---
Implant Supported Dentures
---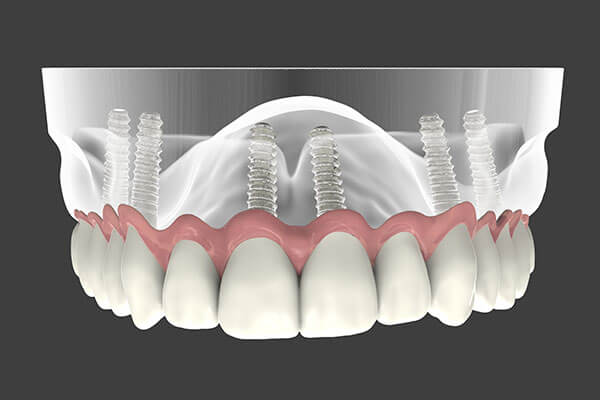 ---
We can stabilize a removable denture with as few as two dental implants. If you prefer a fixed arch of teeth that never leave your mouth, we can support it with just a handful of implants. Both solutions are an improvement over traditional dentures, which can slip and pinch. Implant supported dentures will restore nearly all of your original bite strength, while traditional dentures restore only a small fraction.
---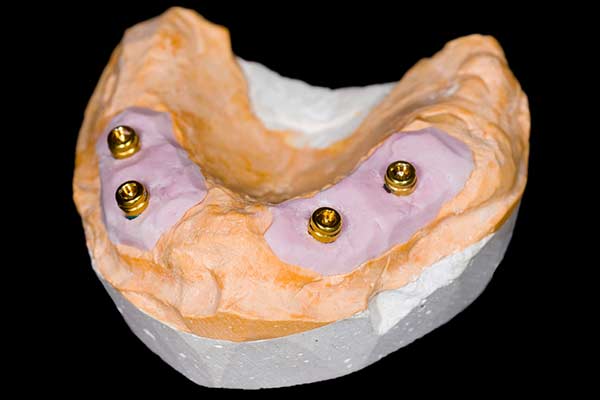 ---
A unique dental implant solution for those who have lost, or are having extracted, all of the teeth on the upper or lower arch, Teeth in a Day is a game-changer in implant dentistry. Working with the oral surgeon two blocks from our office, we can remove your failing teeth and place a full set of fixed replacement teeth into your mouth at the same time. You will not need to wear a denture at any time and will leave our office wearing your new smile!
---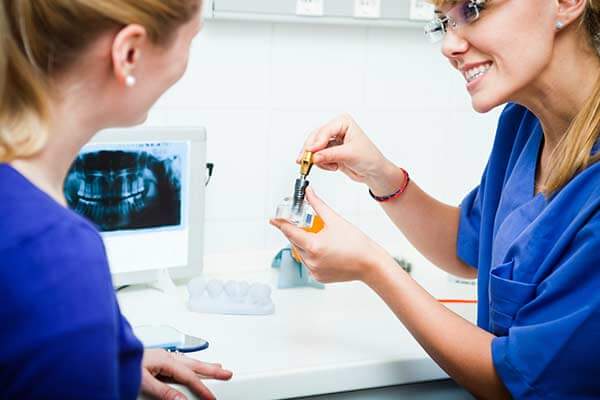 ---
We blend our skill and experience with high tech tools such as 3-D scanning and virtual treatment planning to create a personalized implant placement map for each patient. This ensures that each implant is precisely located and positioned to optimize function, longevity, and aesthetics. This virtual process also helps you understand exactly what to expect.
Call 212-982-5883 to schedule your appointment.
---